American Watercolor Society 2015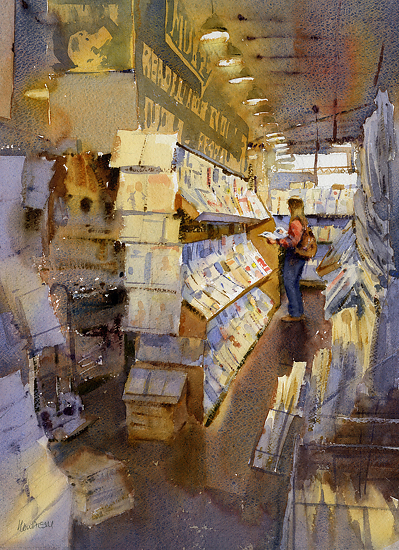 "Read All About It"
watercolor
18 x 12
I am happy to announce that this painting was selected for the AWS 2015 show held in Febriaury at the Salmagundi Club in New York.
Also stay tuned for:
Where in the World Plein Air is an online art show featuring 100 of the finest plein air painters anywhere!
a painting will be available accompanied by a video on each of the three days of the event.
http://www.whereintheworldispleinair.com

"Expressive work that transports us to a special place and time.
Exceptional use of negative space fulfills his visions of the world."

.
Informed Collector